Lawyers in Tenerife with solid experience
Cabrera Rodríguez has more than 20 years of experience in providing legal and tax advice to companies. Our law firm in Tenerife is made up of an expert and multidisciplinary team with an international vocation.




Family Businesses and Planning for Succession

Fiscal Accounting Consultancy

Comercial Law and Companies

Restructuring and Bankrupcy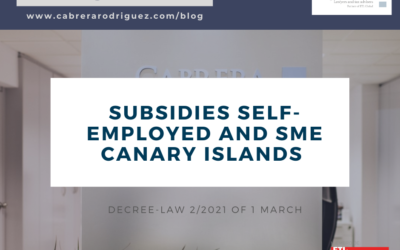 In the Official Gazette of the Canary Islands of 2 March 2021, the Canary Islands Government published the Decree-Law 2/2021, of 1 March, which regulates the direct granting of...
read more