THE FIRM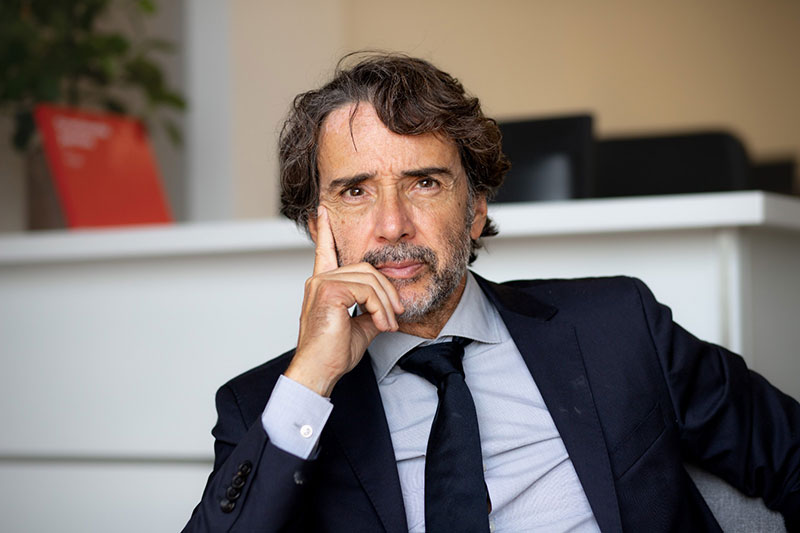 Cabrera Rodríguez Abogados and Asesores Tributarios is a Canarian practice with solid experience and history in the islands, with over twenty years' expertise under the leadership of Octavio Cabrera Toste, founding partner and manager.
Octavio has been a Lawyer and fiscal adviser since 1995. He is a graduate in law of the Universidad Complutense de Madrid with a degree as an expert in Business Law from San Pablo CEU University. He speaks English to bilingual level (PROFICIENCY-CPE – C2)
His first few years of professional experience were with Coopers & Lybrand and subsequently with a widely-known local firm in the Canaries, before he set up his own practice in 1999. He is professionally renowned for his specialisation in Canarian taxation, in the design of efficient commercial structures, fiscal planning and business restructuring.
Throughout his career, he has shown his constant vocation for specialisation and excellence which, together with his capacity for training lawyers and managing professional teams at all levels, has enabled him to make Cabrera Rodríguez stand out as a legal practice of acknowledged prestige in the legal and tax sectors. He has published a number of articles on legal and taxation matters in the press and in specialist magazines.
CABRERA RODRÍGUEZ ETL GLOBAL is a Canary Islands firm which is fully recognized and established in the legal and taxation sectors, specializing in foreign investment and its legal and fiscal planning, in business and wealth restructuring, in family businesses and in real estate law. As experts in Law, Canary Islands taxation, and in the planning of business investments, we create the most suitable structures for each client profile, supplying a tailored-made service of continuous, integral and individual advice, always protecting the rights and interests of our clients.
Our vocation of the promotion of our region, the internationalization of our firm and our determination to make it a firm of reference for investment in the Canary Islands has led us to become partners of ETL GLOBAL, an international firm of German origin specializing in professional services of legal, fiscal, and auditing advice with a presence in over fifty countries, which today occupies fifth position in Spain in terms of turnover among companies in the sector.

MISSION
Our distinguishing features have always been the same: rigour, efficiency, security and creativity. Rigour and efficiency through serious and honest advice. Security and creativity in the design of individualised legal and taxpaying frameworks adapted to the needs of each client. That versatility is founded on a team of professionals who give our firm a multi-disciplinary character which makes it stand out, and which allows us to compete with multi-national legal practices and firms of national standing, with the added advantage of our proximity to our clients, our profound knowledge of our environment and its peculiarities, and its firm and decisive involvement in the development of our territory, in direct collaboration with the business fabric and the administration.
Our offices in Santa Cruz de Tenerife, Adeje and Las Palmas de Gran Canaria, with the permanent presence of our partners and managers, allow us to always be where we have to be: close to our clients, available to offer solutions and continuous support.

VISION
We cultivate and transmit our mentality of growth so that it leads to the health and evolution of the firm through an organisation which concentrates on professional excellence and the treatment of our clients.
Our great growth challenge is each day to build a legal practice that is focussed on people and teamwork. We make a commitment to our human capital so that our people grow with us at the personal and professional level.
CABRERA RODRÍGUEZ applies policies of gender equality and perspective with a team composed of a majority of professional and committed women, who are leaders in their working life and in their families.
We live in a world where the frontiers have ceased to be barriers in the business sphere and CABRERA RODRÍGUEZ has taken a decisive step forward through its recent alliance with ETL Global.

VALUES
Vocation and passion for what we do, constantly in search of excellence.

Honesty, rigour and integrity, creativity and specialisation.

Full commitment to our human team and our clients.

Full commitment to our society, the improvement of our environment and environmental policies.

Full commitment to policies of gender equality and compatibility with family life.